Methodology

 is a multi-disciplined design firm, providing Architectural Design, Interior Design and Graphic Design services for all phases of design, drafting and documentation. We partner with business owners, homeowners, contractors and other design firms in new construction, additions and renovation, for both interior and exterior.  With diverse expertise we provide skillful, quality project assistance with flexibility that helps clients transform their ideas into a reality.
Maintaining an open line of communication with clients is a top priority while bringing their design ideas to life. In addition to project management, SDdesign is highly adept in leveraging technical expertise in Autodesk Revit and other software to design and produce innovative projects from conceptualization through completion.
Why SDdesign?
SDdesign is committed to delivering clients the quality architectural services that they require on schedule at competitive and reasonable rates.
Innovative Design Solutions
Architectural, Interior & Graphic Design
Project Conceptualization & Programming
Efficient & Forward Thinking
Flexible Scheduling
Diverse Range of Project Experience
Software Used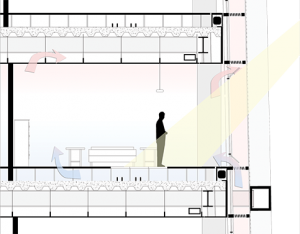 Autodesk Revit is building information modeling software that allows SDdesign to design a structure in 3D, all of its components, as well as document the model with 2D drafting elements, and access an array of information from its database. Revit improves project management and delivery of the project – of any size or complexity – with the tools to plan and track various stages in the building's lifecycle.
Autodesk Revit | AutoCAD | Adobe Photoshop, InDesign, Illustrator | Autodesk Design Review & Impression | Google Sketchup | 3D Studio Max | Microsoft Office Suite (Word, Powerpoint, Excel, etc.)
What Clients Say About SDdesign
Thanks for all your help!  The designs are
great
and you were very responsive and accommodating.  Thanks for getting me the documents so quickly.  Wish us luck!


SDdesign
Architectural Design Services
info@sddesignservices.com
610.996-7271
645 Brighton Terrace
Holmes, PA 19043