Got Questions? We've Got Answers!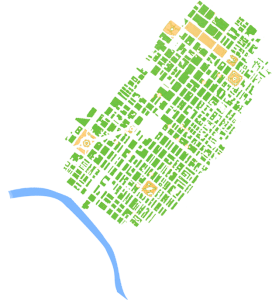 SDdesign aims to collaborate with our client in bringing their ideas into reality and developing innovative, new solutions.  We approach each client's project by becoming familiar with their individual needs and project requirements.
Transparency is important to SDdesign in keeping an open line of communication between us and our clients.  If you have a project or just a question about a potential project feel free to reach out as we would be happy to see how we can assist you.  After we discuss your project and get some necessary details we will be able to develop a proposal which will outline project specifics, an estimate for the services, an anticipated schedule and payments.
Each of these elements are elaborated in more detail below.
What services do you provide?
SDdesign is a multi-disciplined design firm, providing Architectural Design, Interior Design and Graphic Design services for all phases of design, drafting and documentation. We partner with business owners, homeowners, contractors and other design firms in new construction, additions and renovation, for both interior and exterior. With diverse expertise we provide skillful, quality project assistance with flexibility that helps clients transform their ideas into a reality.
What do you need to know about my project?
When you contact SDdesign – tell us a little about your project.  Any insight into your needs or intentions will help us get a clear idea of what you are looking for and the right questions to ask.  Feel free to send us your name, contact information and a little about your project and we will get back to you as soon as possible.  Eventually, we will need to know where the project is located, the approx. scale of the project, your anticipated time frame or budget, etc.  All of this information will help us assemble a proposal personalized to you and your project.
What if I'm not sure what I need?
After establishing contact and discussing your project with you – we will better understand your particular needs and we will discuss your options and move forward with what is best for you and your project.  SDdesign will research local code and township specific requirements to ensure that our client gets everything they need to bring their project to fruition.
How long will it take to finish?
SDdesign will coordinate with clients in order to meet or exceed the anticipated time frame for their project.  Projects vary from scope, scale and design intensity, but for most standard projects, drawings can be completed in 4 weeks or less.  Accelerated time lines can be accommodated by special request.
How much will the drawings, images, presentations cost?
After we get some information about your specific project we will assemble a proposal for you to review.  We bill either per project or per hour; whichever our clients feel most comfortable.  Our fees are very competitive as we like to offer great services at a great value.
How do you receive payments?
After our clients review the proposal we require a deposit on the provided estimate to begin work.  We ask for the remaining balance at the end of the project after the client has the final drawings in hand.  We accept multiple payment methods including Venmo, PayPal, GooglePay, Zelle, CashApp and personal checks.
Can you do this?
SDdesign has experience working on a diverse range of projects of varying scope and scale.  Feel free to ask any question – all projects will be considered!
Please send your name and contact information in addition to some information about your project and what you are interested in and we will get back to you at the soonest opportunity.

SDdesign
Architectural Design Services
info@sddesignservices.com
610.996-7271
645 Brighton Terrace
Holmes, PA 19043